COVID-19 Relief Information
When a crisis hits, HCA Healthcare cares for our patients, our communities and our colleagues.  The HCA Healthcare Hope Fund is one source of support we show one another when our colleagues face unexpected hardships.
With the Hope Fund grants program we are able to assist those who have a demonstrated financial need related to:
Personal illness or illness of a dependent family member
Near-homeless and homeless events due to an unexpected event including past due rent/mortgage
Colleagues who are unable to afford basic necessities due to loss of income
Here are additional details for the approach to COVID-19 and grant reviews. Our standard program is still available and ready to assist with a variety of situations.
Special childcare assistance
Childcare for eligible dependent children - With a special resolution from the Hope Fund Board of Directors, we will additionally consider assistance with unexpected childcare costs for working parents. Assistance with childcare costs is time-limited and we will continue evaluating the need over the next 90 days to determine future assistance.
Qualifications for this funding include
Assistance is provided for those at or below 400% Federal poverty level
Applicants can apply one-time for COVID-19 Grants
Applicant must provide documentation of childcare costs for dependent care
Reasonable judgement will be used in the absence of available documentation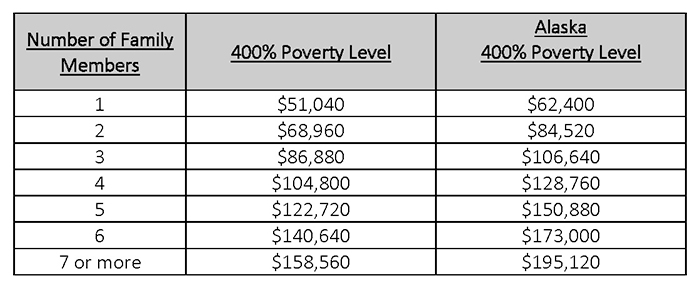 As an independent public charity, the Hope Fund is required to help colleagues who can document losses and needs. Not every loss results in colleague need for public charity like the Hope Fund. That means that sometimes the Hope Fund has to decline applications that are not able to meet our losses and needs documentation criteria. Colleagues may apply on our website www.hcahopefund.com.
Bright Horizons
Need family support for school-age children as well as your little ones? Bright Horizons is here to help, with enhanced services!
Exclusive Access to Childcare Centers: If you are looking for full-time childcare, this center locator will help you find centers that are convenient for your family. Many centers are offering full-day school-age care to coincide with the local school systems. If you find a Bright Horizons center that meets your need, these centers will offer a registration credit and priority enrollment. Once you have found a center that meets your need, simply reach out to the center director.
Virtual Homework Help: Through virtual sitting (available today via Sittercity), a sitter can:
Help with schoolwork
Play games to keep students occupied
Guide students through engaging activities
Tutoring: If you have children who may need some extra help with school work, Bright Study is your go-to resource. Accessed through Bright Horizons, Bright Study provides online and in-person tutoring options and even personalized educational/academic plans to help you and your child stay on track. Tutoring is available for a child of any age.
Keeping families in their homes
Even as the American economy continues its recovery from the devastating impact of the pandemic, millions of Americans face deep rental debt and fear evictions and the loss of basic housing security. COVID-19 has exacerbated an affordable housing crisis that predated the pandemic and that has exacerbated deep disparities that threaten the strength of an economic recovery that must work for everyone.
To meet this need, the Emergency Rental Assistance program makes funding available to government entities to assist households that are unable to pay rent or utilities.
Find rental assistance in your area
*For the most up-to-date information regarding the Emergency Rental Assistance programs, please visit the treasury.gov website.  The Hope Fund is providing this information as a resource, and may not have the latest information.
The following organizations are providing food assistance to those affected by the pandemic:
National
Local
For school lunch assistance during school closures, please contact your local school district.
Have suggestions of organizations to add to these lists? Please email us.
Call the HCA Healthcare Employee Assistance Program (EAP) at 800-434-5100 for more information about food assistance and other helpful resources within your local community.