HCA Healthcare Gulf Coast Division Women's Colleague Network
"Cook Like Family" Fundraiser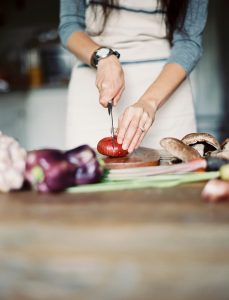 The Gulf Coast Division Women's Colleague Network (WCN) is excited to announce the launch of our special new cookbook, "Cook Like Family," that benefits the HCA Healthcare Hope Fund. For every $25 donation made through this form, colleagues will receive a cookbook that contains WCN members' favorite recipes, crafted and shared with love. "Cook Like Family" will not only bring our HCA family together through comforting, beloved meals, but more importantly it will help our HCA family during times of need.
Cookbooks purchased through donations will be delivered to colleagues' designated facilities in late January.
The HCA Healthcare Hope Fund is a nonprofit organization committed to helping HCA Healthcare colleagues in times of crisis. Last year, 4,925 HCA Healthcare families received a total of more than $10.6 million in assistance following unexpected hardships, such as an extended illness or injury, natural disaster, or other special situations.  Many of our colleagues can attest to the importance of this organization.
100% of Hope Fund donations go directly to help colleagues in need.  Please complete the payment form below and click submit to make your donation. HCA Healthcare colleagues can receive a dollar-for-dollar match for your gift of $25 or more, up to $500, through the Giving and Volunteering Site. Visit the giving site and upload your receipt as an offline donation to request matching funds. This will also ensure your donation is counted as part of the 2021 Giving Campaign!
For general information or questions, please contact the Women's Colleague Network