The HCA Healthcare Hope Fund understands we may not be able to assist every colleague who has a need. For situations that are outside our guidelines or additional needs after a grant has been provided, please find below additional resources that may be able to help.
Have suggestions of organizations to add to these lists? Please email us.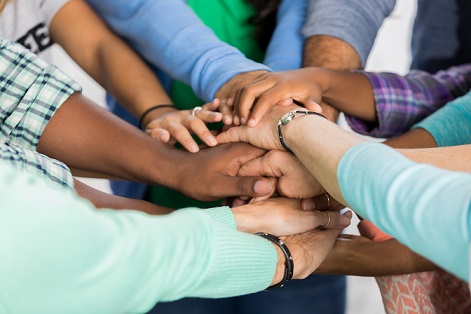 You're not alone. We're here to help.
This year has exposed all of us to an array of emotions ― grief, fear, anxiety, loss and loneliness. These stressful feelings are expected in a crisis. They make us human. But you don't have to deal with them on your own. If you feel overwhelmed or discouraged, you should know that you have people, resources and tools to help through the HCA Healthcare Healthy Living Program. Note: Program eligibility may vary by location.
On Demand Webinars
What Comes Next In Our Business Lives
Returning to Our Personal Lives
Choose Browse All Topics then Resources from the Beacon Health Wellbeing website for the below webinars:
Workplace Suicide Prevention During COVID 19 Pandemic and Beyond
Caregivers: Take Care of Yourself So You Can Be at Your Best
Communication for Healthcare Workers During COVID-19
Conquering Fear & Anxiety
Depression Awareness and Treatment
Below are the top rated charities that may be able to help with paying for specific medical conditions and expenses. Contact the charity that may apply to your condition. For example, if you have arthritis needs, contact the "Arthritis Foundation."
Bright Horizons
Need family support for school-age children as well as your little ones? Bright Horizons is here to help, with enhanced services!
Exclusive Access to Childcare Centers: If you are looking for full-time childcare, this center locator will help you find centers that are convenient for your family. Many centers are offering full-day school-age care to coincide with the local school systems. If you find a Bright Horizons center that meets your need, these centers will offer a registration credit and priority enrollment. Once you have found a center that meets your need, simply reach out to the center director.
Virtual Homework Help: Through virtual sitting (available today via Sittercity), a sitter can:
Help with schoolwork
Play games to keep students occupied
Guide students through engaging activities
Tutoring: If you have children who may need some extra help with school work, Bright Study is your go-to resource. Accessed through Bright Horizons, Bright Study provides online and in-person tutoring options and even personalized educational/academic plans to help you and your child stay on track. Tutoring is available for a child of any age.
Natural disasters can strike at any time and it is important to be prepared at a moment's notice to have critical items to keep you and your family safe. FEMA   recommends  important items you will need in case of an emergency situation. Keep these items in a backpack or bag so you can just pick it up and go! Remember to rotate the perishable items every 6-12 months to ensure freshness. For more information on Preparedness for you and your family or other helpful ideas, please visit: http://www.ready.gov
Utility Bills: Benefits.Gov
The Low Income Home Energy Assistance Program (LIHEAP) assists eligible low-income households with their heating and cooling energy costs, bill payment assistance, energy crisis assistance, weatherization and energy-related home repairs.
Optum/iPm Employee Assistance Program
Personal & household budgeting. Credit & debt management. Saving for college. Mortgage assistance. Other loans (auto, home). Emergency & short-term savings. Bankruptcy & financial crisis management.
Go to HCAhranswers.com
Click HCA Rewards
Enter in search box: EAP
OBH
To speak to a counselor: (877) 950-5075
iPm
In North Texas, call: (888) 600-4327
Need to focus on your finances?
The following organizations are providing food assistance to those with a need:
National
Local
Call the HCA Healthcare Employee Assistance Program (EAP) at 800-434-5100 for more information about food assistance and other helpful resources within your local community.