Anna got help after emergency surgery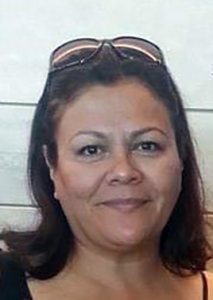 Anna Ponczoch works as a Medical Office Specialist in San Antonio and had been with HCA Healthcare for a year and a half when she was struck with something she never expected.
She was in church one day when she began to feel very sick. At first, she thought it wasn't anything major and tried to tough it out. But by the next day she was vomiting and spitting up blood. "The pain took my breath away," she said.
A trip to the hospital revealed that she needed her gallbladder removed. The recovery after her surgery took longer than expected, and she experienced complications healing. She ran out of PTO, and fell behind on bills.
Despite the pain and physical challenges she experienced during her recovery, Anna said the hardest part was, "Not being able to pay my bills, and worrying about keeping a roof over my head." Fortunately, Anna remembered the Hope Fund.
When she learned she would be getting help, Anna said, "I was so relieved! I thought 'Ok, I've got this.' I was overwhelmed with joy, and so, so grateful." She was able to pay her bills, breathe a sigh of relief, and focus on her recovery. If she had one message to share with her colleagues, Anna said, "The Hope Fund is there for you."