Caring Colleagues Gave Steve Hope During a Difficult Recovery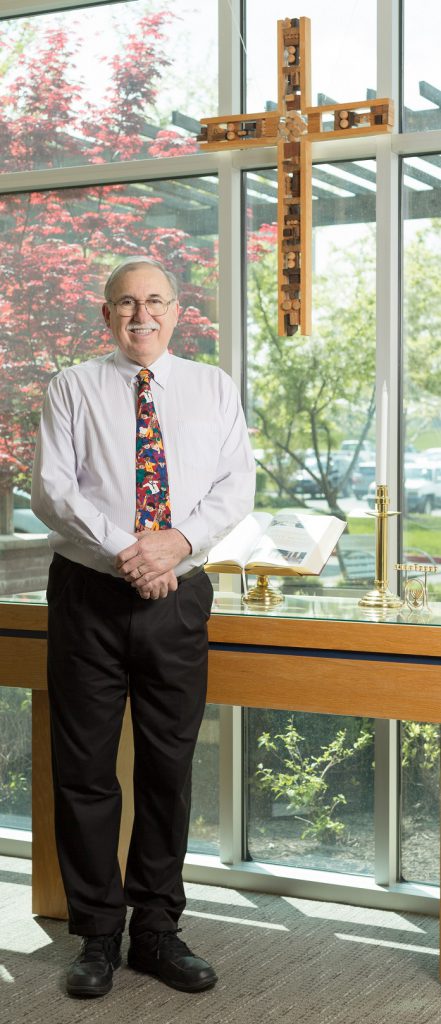 As Chaplain at Lee's Summit Medical Center, Steve Satterfield's role involves providing much needed support and spiritual guidance to patients – but when he had a major medical event, it was his colleagues and the HCA Hope Fund who stepped in to provide him with the support he desperately needed.
One day, Steve was hiking in the Ozarks enjoying nature, fresh air, and exercise. The very next day, he was rushed to the ER. He fought for his life over the next several weeks, and by the end of his recovery medical professionals told him it was a miracle he survived.
Steve experienced a hiatal hernia which caused an esophageal rupture requiring immediate hospitalization and emergency surgery. He remembers arriving in the ER and being told he needed a CT scan and to be intubated. He asked the ER staff to pray with him, and the next thing he remembers is waking up 18 days later in the Cardiac ICU of a different hospital.
He experienced kidney failure, his lungs were shutting down, his heartbeat was dangerously irregular, and eventually he developed pneumonia. Steve was hospitalized for a month due to his dire condition. He first wondered if he would ever recover physically, and then how his family could ever pay off all of the medical bills.
Though he tried to stay focused on his recovery, he was worried he might lose his home. Steve and his family needed help. His HR department guided him and his wife to the Hope Fund. Thanks to donations made by our colleagues across the company, the Hope Fund was able to provide financial assistance allowing Steve and his wife to focus on what was important – getting healthy again.
Steve is incredibly grateful for the support of his colleagues through the Hope Fund. He said "the medical care I received gave me life, the help from the Hope Fund has allowed me to live."