Derrick got help after a terrifying tornado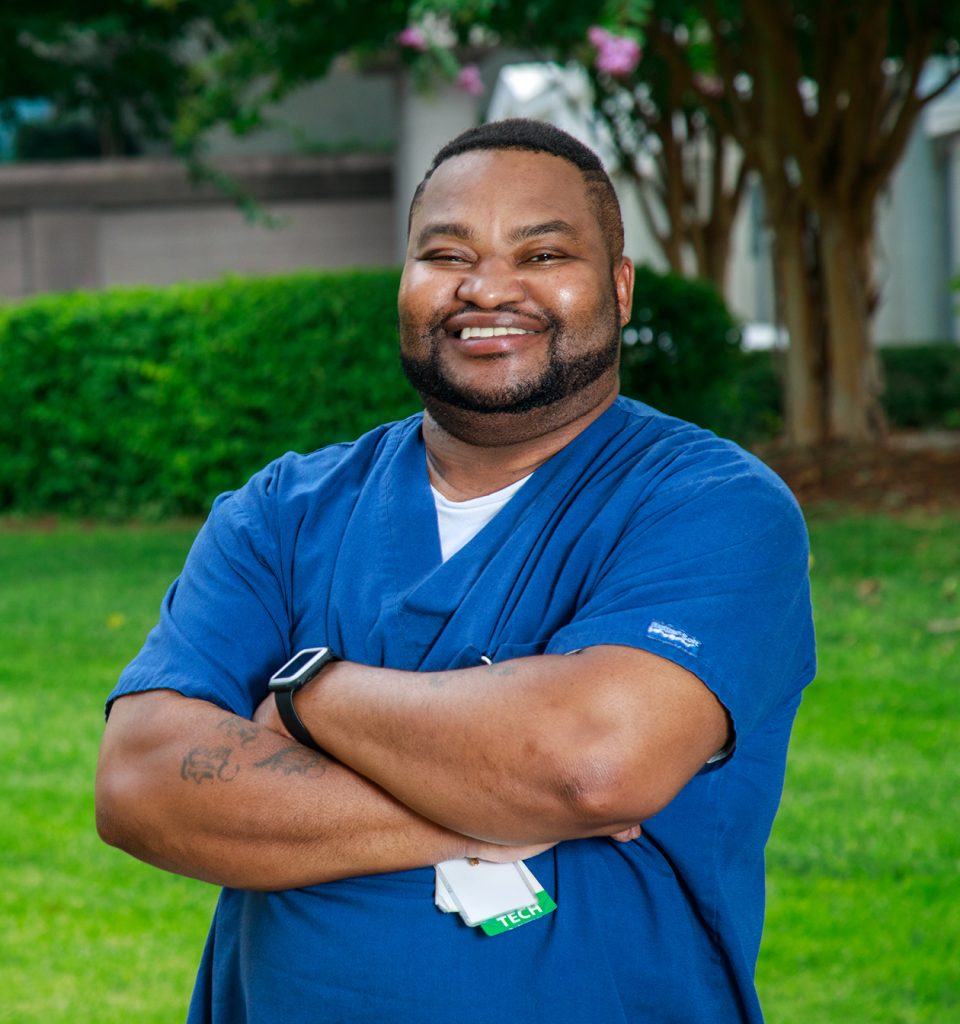 Derrick Coleman has worked for HCA Healthcare as an OR Technician in Nashville for nearly 27 years. Last year, his life was turned upside down by a powerful tornado that caused serious damage throughout the city.
Derrick and his mother and sister were at home when the tornado hit. "We heard this loud noise like a tree hitting the house," he recalled. "The lights went off, the TV went out… everything went out."
After the terrifying storm passed, they realized the extent of the damage. "Half of my roof came off, a tree fell on my car, and my storage shed got blown into somebody else's yard," Derrick said.
Fortunately, nobody in Derrick's family was injured, but they had plenty of hardships to contend with following the storm. No electricity or water for nearly two weeks meant all of their food spoiled and they had to pay to eat out every day. For weeks, they had to make do with plastic tarps to temporarily cover the extensive roof damage.
Derrick's director advised him to apply to the Hope Fund for help with repairs, bills, and food. His manager helped him with the online application. Within two days, he was approved for assistance.
"It's a good program," Derrick said. "I was so grateful for the help."
Due to the widespread damage across the region, carpenters and repair people were in high demand, so Derrick and his mother still had to wait about two months for repairs to be done. In the interim, the assistance they received helped to ease their burden immensely.
Many months later, Derrick is glad to report everything is finally back to normal thanks in part to help from his colleagues through the Hope Fund. He said, "We are a family and I feel good about the Hope Fund and the difference it makes in people's lives."