From Caregiver to the One Needing Care, Without Warning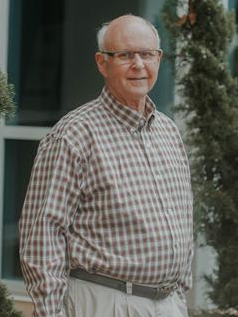 Working with patients who are recovering from a stroke or other major medical issue is how James Keith spends his days. But when he became the patient, he was not prepared for how much and how quickly his world would change.
"I had an acute stroke and wasn't aware what had happened right away," recalls James, a physical therapist assistant at Eastside Medical Center in Snellville, Georgia. "I had been off for a couple of days helping my brother-in-law build a ramp. When I went into work I realized I couldn't do basic activities so I went to my primary care doctor."
It was discovered James had a basal ganglia stroke. A cycle of doctor visits began which resulted in a long stretch of time away from work. This hit the family hard, since James' wife had also been unable to work, as they were dealing with her receiving a cancer diagnosis. "We were going to doctors all the time, and the medical and other bills were piling up," James said.
He was aware of the Hope Fund through annual campaigns and other information available at the hospital. He gives by payroll donation and like so many others never thought he'd be in a position to ask for assistance.
"This was just devastating to us, and I am so grateful to the Hope Fund for its assistance at a very critical point in my post-stroke recovery," he says. "The stroke itself was so shocking, and everything we've had to deal with since has been very challenging. I am thankful and fortunate. Having the Hope Fund help us out has allowed me to continue my recovery more easily before returning to work."