Hope Fund donors help nurses like Susanna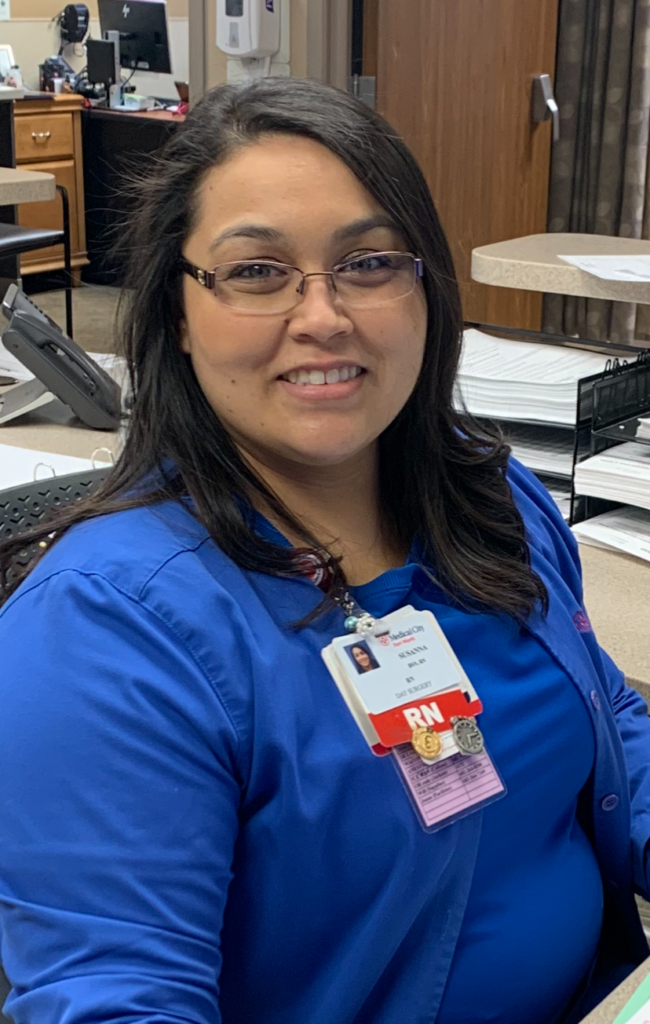 When Susanna Maldonado started donating to the Hope Fund several years ago, her goal was to help out fellow colleagues. Looking back, Susanna, a four-year HCA Healthcare employee and surgical nurse, says "I am glad I donated, because now I see how much it impacts people."
Near the end of 2020, Susanna's husband broke his wrist badly on his dominant hand. He was rendered unable to work in an instant. He applied for short term disability, but the application was delayed in processing, meanwhile their family was down to one income with three children to take care of.
"It was hard for us," Susanna said. "My department wasn't able to offer extra shifts, we were trying to get short term disability and it was not coming, our savings were dwindling and all we had was my paycheck coming in. It was pretty rough." Their situation got worse as they fell behind on bills.
While she was familiar with the Hope Fund from donating for years, Susanna did not apply for help right away. She said "I didn't apply at first because I didn't think our situation was something that would qualify." But as their circumstances became more difficult, Susanna decided to apply for help.
"I was shocked at how quickly help came," Susanna said. The feeling of relief was immediate. "Everything kind of went back to normal. I was definitely relieved and it gave me more time to focus on making sure things got paid up and to make a plan." Susanna is so grateful for the assistance her family received, and she encourages her colleagues who are faced with unexpected emergencies to reach out to the Hope Fund for help. "It was such a blessing. I would tell people faced with hardships to apply."