Hope Fund Donors Helped Sarah During A Scary Time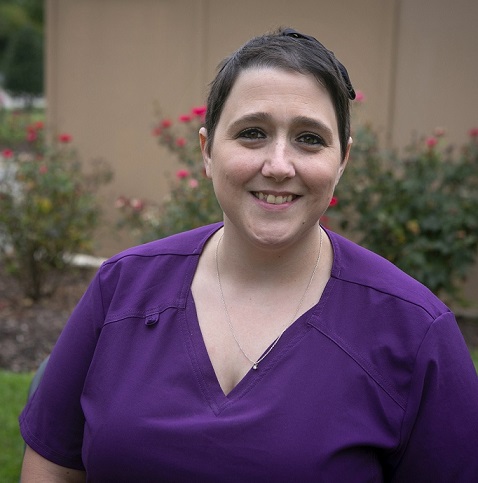 Sarah Sunkel, a Clinical Supervisor from Virginia, had been experiencing some unusual twitching in her leg and knew something wasn't right. Her symptoms continued to get worse which led to an ER visit. Shortly after arriving at the hospital, Sarah had a grand mal seizure. A CT scan revealed that she had a cancerous brain tumor.
Sarah underwent surgery, chemotherapy, and radiation. The treatment and recovery were long and difficult. She returned to work after three months. On her first day back, she applied for help from the Hope Fund due to the expenses that had piled up.
"The medical bills were making me sick to my stomach," Sarah said. "I didn't see myself ever being able to cover the cost, and it was very scary. Knowing the Hope Fund is there to help is amazing."
When Sarah applied for help, she didn't know what to expect, but after receiving assistance thanks to Hope Fund donors, she is so grateful. To other colleagues in crisis, Sarah says, "If you need assistance, I encourage you to apply for the Hope Fund, it's there to help."