Ida is grateful for help from her colleagues when her husband's cancer resurfaced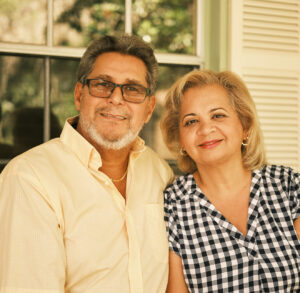 Ida Montalvo and her husband, Guillermo, both work in the NICU in Florida. Guillermo had been diagnosed with cancer eight years ago, and though he was not in remission, he had been stable for a long time.
"We realized that the cancer was active again," Ida says. "We were devastated because we thought we were in the clear." Guillermo began chemotherapy, and the treatments made him extraordinarily weak and tired, so he had to miss quite a bit of work for a time.
At the same time, Ida also experienced health problems. "I had gotten sick and had to have surgery," she says. "With all these work days that we both missed, we were starting to drown a little," she says. A colleague suggested that Ida reach out to the Hope Fund.
"It was very hard for us because we've always been able make ends meet, and we just aren't used to asking for help," she says. Still, their circumstances were getting harder so Ida decided to reach out for help. Not long after, she learned their request was approved.
"It was a blessing, it was amazing." she said. "The Hope Fund gave us a little bit of breathing room. I could start working overtime after my surgery and start getting us back on track, both emotionally and financially. It was a big help for us."
Guillermo continues chemo, but he's doing better and is back at his job full time. Ida encourages her colleagues to remember the Hope Fund, whether they can donate or they need help.
"It's a wonderful blessing that we have here that I think we don't recognize every day," Ida said. "We hadn't really thought much about it until we fell into a situation where we needed it."
"Right now, my husband and I both contribute from our paychecks to the Hope Fund," she said. "It's not a lot, but we feel like it was such a blessing for us that we want to bless others."