Our colleagues helped Annia after a terrible injury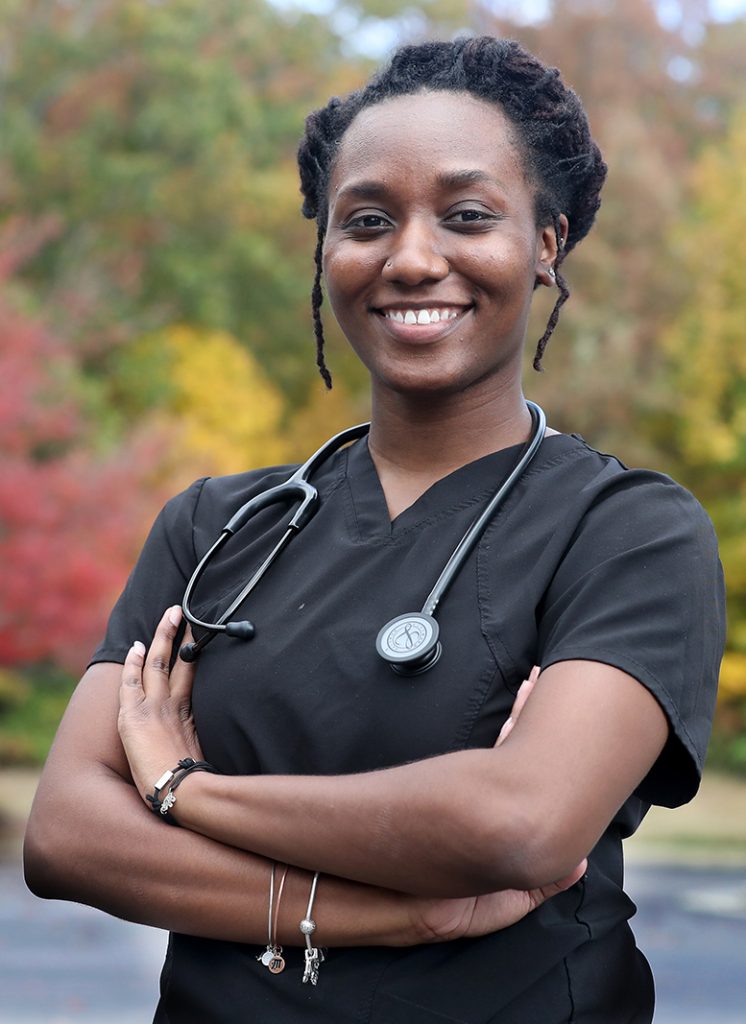 Annia Fountain started her position as a Medical Office Specialist in February of 2020. She first learned about the Hope Fund shortly thereafter, as many found themselves struggling with hardships related to the COVID-19 pandemic and her management team reminded everyone of the assistance available through the Hope Fund. It wasn't until many months later when Annia herself needed help.
In autumn of 2020, Annia got into a terrible car accident. "My car hit an embankment, flipped multiple times, and landed upside down in a tree," she said. "I remember coming to and being upside down and seeing smoke everywhere. It was so scary." Annia was injured – she couldn't walk and had to have physical therapy three or four times each week as part of her recovery. She was also enrolled as a college student and had to withdraw from the semester. She remembers lying in bed and worrying about bills pouring in while she was unable to work – her car was totaled, school and medical expenses were piling up, and household bills still needed to be paid. Short term disability only covered a certain amount of missed wages, and her PTO dried up fast.
When she returned to work in December she was still trying to figure out what to do. She had forgotten about the Hope Fund until she received a Hope Fund email. She decided to try applying for help. When she was approved not long after, she experienced a huge wave of relief.
"Everything I was worried about was fine after that. I was less stressed. I felt lighter." Annia said. She was so grateful for the help she received when she needed it most. A year later, she is nearly fully recovered and only needing physical therapy once every other week. To her colleagues, she said "Thank you. I wish I could thank everyone who helped me after my accident."