Rob RN Received Much Needed Support Thanks to Caring Colleagues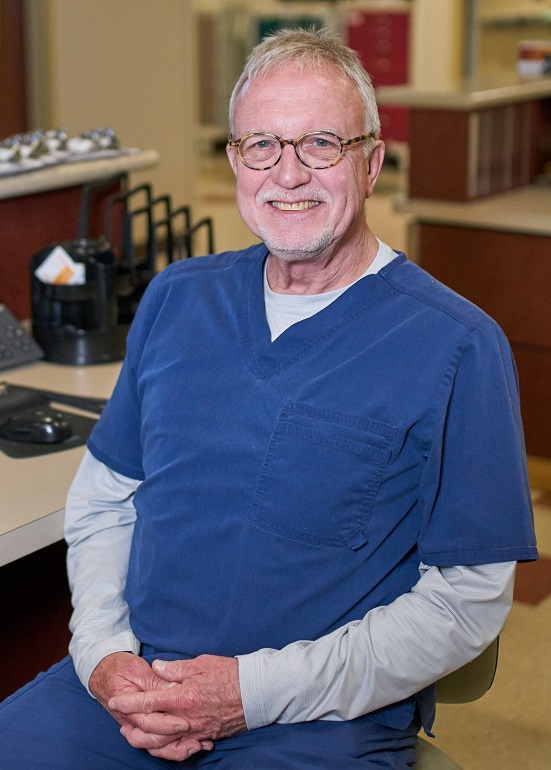 Rob Pike, an RN in Jacksonville, FL, didn't know much about the HCA Hope Fund the day he slipped and fell on the sidewalk at home. That all changed after his seemingly "everyday" accident led to major health problems, unexpected time away from work, and loss of income.
Rob's story began with a fall while taking out the trash. He slipped, fell, and hit the ground —hard. "I landed on my right side and thought I'd just have a big bruise. Being a nurse, I was not about to go to the hospital and say I fell and hurt myself. About 10 days later, I was riding my bike, hit a curb and began to experience pain again. By 10:00 PM at my next shift at work, I was in such agony that I wanted to die."
Though in severe pain, Rob attempted to work his shift, but internal injuries from his two falls led to a series of bodily crises including removal of his spleen, massive blood loss, a heart attack while in the operating room, several days in intensive care and months of recovery.
Rob is convinced this cascading series of catastrophes might have sent his life into a tailspin had it not been for the essential funds provided to him by the Hope Fund.
"A friend of mine who is a paramedic had also experienced severe medical issues. After seeing a testimonial I gave at a Trauma Survivors event, she texted me about the Hope Fund and encouraged me to find out if I might be a qualified recipient.
At this point in time, I had no paycheck and had resorted to 'robbing' my hard-earned retirement savings to get by. I went online and I found it fascinating that, although the Hope Fund is a national program, the appropriate people within my local hospital system were well aware of how to access it – and I received help almost immediately. I was dumbfounded. This was a gift that was way beyond the definition of magnanimous. It enabled me to breathe and continue to heal."
Rob's experience led him to learn more how he might express his appreciation for the help he received by becoming a Hope Fund donor via payroll deduction.
"I don't know what to tell you…the Hope Fund saved my life. Knowing that I work for a company with a resource like this available just speaks volumes to me about what HCA Healthcare's bigger goals are: to treat everyone with compassion, first time, every time. I'm so thankful, and I want to convey my gratitude and humility as much as I possibly can. The lesson I learned is that you never know how much good you can do by donating even a small amount."