Sandra is grateful for our caring colleagues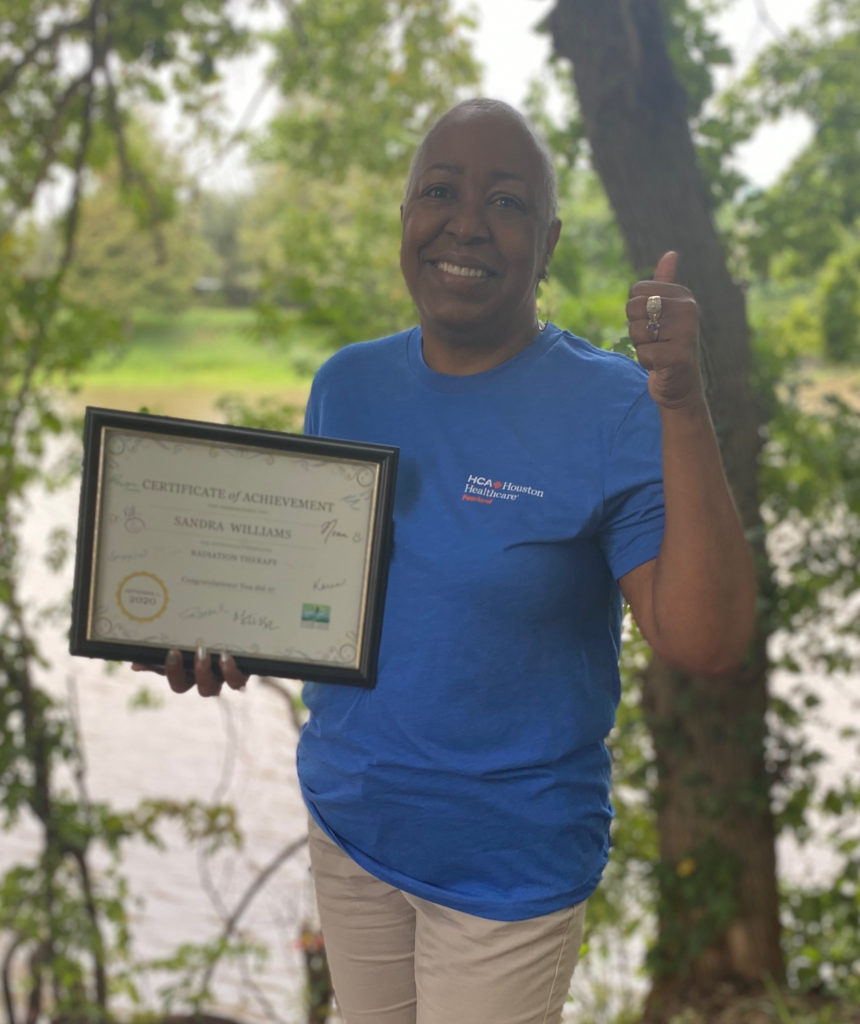 Sandra Williams is a social worker in Houston who has been with HCA Healthcare since 2015. Each day, she ensures patients are discharged to a safe environment and have necessary resources. Over the years, she has provided care and support to countless people in her community. Last summer, she found herself in need of care and support when she was diagnosed with breast cancer.
"I began my first round of chemotherapy immediately," Sandra said. Months later, she needed surgery and was away from work for three months. Her treatment continued with a second round of chemotherapy, and 30 rounds of radiation. As she kept up her fight against this terrible disease, the cost of her treatments kept adding up.
"I originally heard about the Hope Fund on my hire date. I was told the program helped employees who are facing financial hardship. What led me to apply is I was in need of financial assistance due to my diagnosis," Sandra said. "The moment I learned I was approved, I was excited, relieved, and felt blessed to have received this assistance."
Sandra said the assistance she received was a game-changer. "The Hope Fund allowed me to focus on my journey of healing, and not worry about mounting bills. It eased my anxiety and worry. I truly appreciate the program. It made a difference in my life and made the cancer journey much easier to cope with." After finishing radiation a few months ago, Sandra is happy to report she is now a breast cancer survivor.
To her colleagues who may be experiencing a crisis right now and not know where to turn, Sandra says "I would encourage any employee experiencing a hardship to apply for the Hope Fund."