Anita Butruce – Hope Fund eases employee's mind during recurring health problems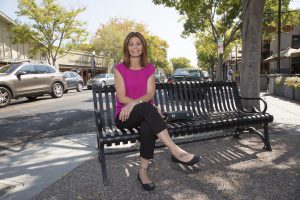 After Anita Butruce spent nine days in the hospital battling a spinal infection, she hoped that the worst was past. Instead, she found herself dealing with some ongoing complications, including a blood clot, multiple MRIs and surgery.
All told, she spent several months in and out of her doctor's offices, when she would much rather have been on the NICU at Good Samaritan Hospital in San Jose, where she works as a Clinical Assistant.
"I was in and out of the hospital last year, and it took me several months to return to work," Anita says. "After a while I was really at a low ebb, and I had so many bills that I was just overwhelmed. It really was a tough year."
She was unaware of the HCA Hope Fund, so when a unit manager told her about the process she was hopeful, but also cautious. "I was told that I should apply, but I didn't want to be seen as begging," Anita says. "I was a little bit too proud, but I kept getting so many bills that I knew I had to do something. I wasn't sure I would qualify, since I thought it might just be for emergency relief, but I went ahead and put the application in."
She was approved for assistance, and was thrilled at how quickly the funds made their way into her bank account.  "I was able to pay this portion and that portion of insurance and medial expenses, as well as take care of some other things," Anita says. "I was so grateful for the good advice I got from my coworkers at the hospital, and how easy the process was. When I think about how I didn't even believe I would qualify, it really does make me grateful. The Hope Fund helps people who are really down and at a low point, and it makes such a difference. I am going to try my best to pay it forward."