Anna Mundy – Grant Leader Spotlight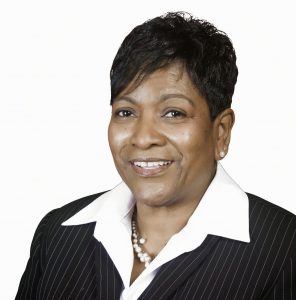 Anna Mundy, HR Generalist for Parallon Shared Services has been with the company for 4 years and many of those years held the role of Grant Leader for the Shared Services line.   Anna is responsive, helpful and a true asset to employees applying to the Hope Fund.  Anna says "I enjoy the fact that I am able to help someone in what seems to be the darkest time in their life. The joy it brings to ease someone's mind and burden and let them know that they are not alone."  Anna also volunteers her time with American Cancer Society, American Red Cross & Restore Ministries – clearly caring for others is in her DNA.   Anna shared with the Hope Fund why she loves her role and how she encourages employees to get involved.
If you could tell employees why they should become involved with the Hope Fund, what would you say?
I would let them know that I've seen it first hand and know that the Hope Fund is truly here to help make a difference in the lives of those that are in need.  Also, by being involved is their opportunity to show some kindness and generosity to lend a hand to someone that otherwise has no hope.
What does the Hope Fund mean to employees at your facility?
The Hope Fund is definitely one of the areas that is near and dear to the hearts of the employees at the facility.  For the employees and as an employee it is good to know that help is available if there ever is a need that arises and all resources have been exhausted.  The Hope Fund is in the forefront of the mind when it comes to giving to a charity that makes a difference first hand.
What was the most exotic vacation you've been on? Cruise to Cayman Island & Jamaica
What is the 1 thing in this world you are most proud of? I am most proud of my children
If you could close your eyes and be anywhere on earth when they opened, where would you be?  Hawaii