Colleagues care like family after a series of hardships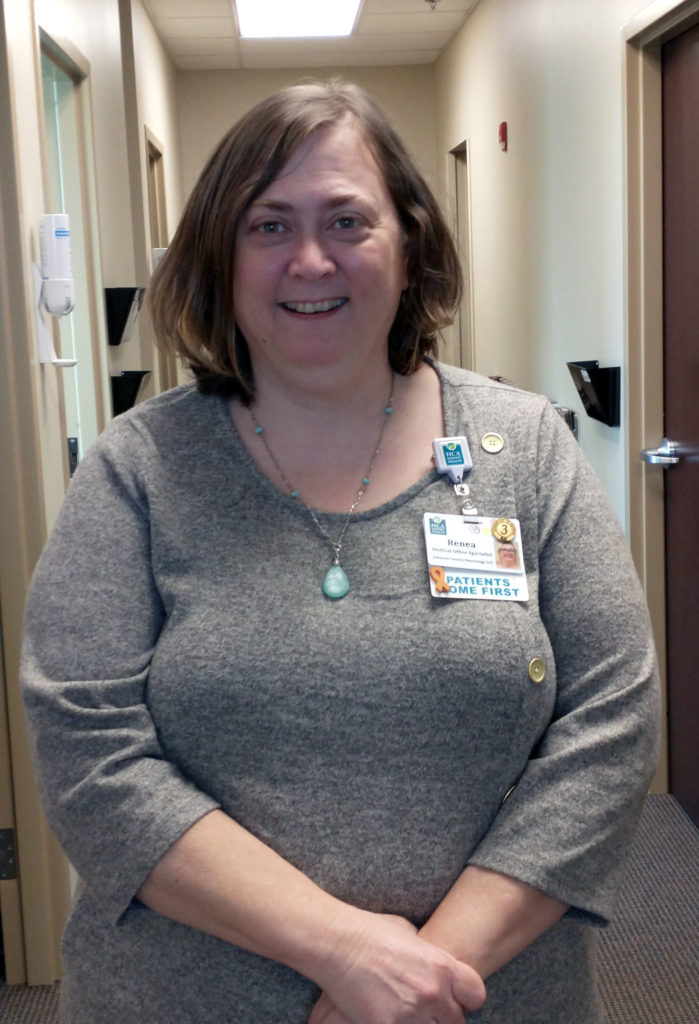 When a series of hardships threatened to overwhelm Sharon Sturm's family, her HCA Healthcare colleagues offered a helping hand through the Hope Fund. The year had been a difficult one. Her husband, Larry, had been out of work for some time, awaiting approval for disability benefits. Sharon, a medical office specialist in Kansas, had been hospitalized several times and the bills were piling up.
They fought to keep their mortgage paid while fielding phone calls from bill collectors. Then, on top of everything else, their car died on the way home from a doctor's visit.
"It was uncomfortable and worrisome trying to figure out how we were going to be able to keep our home," she said. Sharon's manager, Kim Pratt, encouraged her to apply for help from the Hope Fund.
When she learned her application was approved, she was so relieved.
"I couldn't believe it. It was such a load off our shoulders. To learn that such a gift was presented to me at a time when there was so much going on, I just started crying happy tears," said Sharon. "It was a 'Thank God' kind of moment." Since that tumultuous year, their family was able to achieve much more stability. Sharon encourages her colleagues to learn more about the Hope Fund and apply if they are facing a hardship situation.
"Don't let yourself get overwhelmed; reach out and see if you qualify for it," she advised. She advocates donating to the Hope Fund as well. "It's easy to donate if you are able, and it means so much to our colleagues when we are able to receive," she said. "For both the giver and the receiver, it is a blessing on our lives."