Grant Leader Spotlight – Elena Heard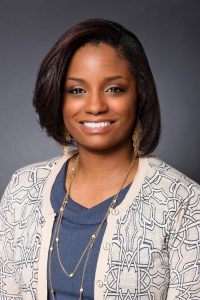 Each grant request that is received is reviewed by a Grant Leader within the local Human Resources team.  These Grant Leaders provide compassion, help and a gentle ear when an applicant is trying to navigate through the Hope Fund process.  Elena Heard, Vice President of Human Resources at Denton Regional Medical Center understands her significant role with our colleagues at Denton Regional and we are grateful for her partnership.  Elena chose human resources because shares cares about people, "when we get a chance to help our employees in the midst of their most dire circumstances, it enhances my purpose as a member of the HCA Leadership Team, a role that is very near and dear to my heart."  Elena may have received this passion from the most influential people in her life, her parents, who provided a foundation of faith, work ethic and passion for helping others.
Elena shares that the Hope Fund mean support for members of the DRMC family who experience situations where normally they would have no support.  "It's more than a pat on the back, a hug, a card, a visit.  And it's more than just a check.  The Hope Fund is food, clothing, electricity, water, transportation, medication.  It means retaining our best performers where they may have otherwise had to look for other employment due to hard times.  It means greater commitment and loyalty from those who have benefitted.  And it means that the DRMC Family is truly supported by the greater HCA family as a whole."  Although you may not see first hand the impact the Hope Fund makes on our company – Elena and Grant Leaders just like her see it regularly and her passion speaks to this impact.
When Elena is not at the hospital, you may find her eating seafood – especially Lobster.  If she is fortunate enough, she is eating it lobster at her favorite location, Maui, Hawaii!  Thank you Elena for all you do each day to carry out the compassionate spirit of the Hope Fund!