Hope Fund Helps Mother of Three Focus on Getting Better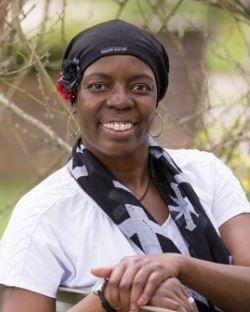 On Christmas Eve 2015, Belinda Brown, Medical Staff Coordinator at Women's & Children's Hospital in Lafayette, Louisiana, was diagnosed with Stage 2 breast cancer. At first she didn't know how to react.
"I was more in shock than anything else," she says. "I lived a healthy lifestyle; I'd rarely been hospitalized before. I just couldn't believe it. How did this happen to me?"
Brown had to take short-term disability while undergoing chemotherapy and missed 12 weeks of work. Even after returning to work she was forced to remain in isolation due to her compromised immune system. A mother of three, Brown was concerned about how she would pay even the smallest expenses while still getting the treatment she needed.
"I needed help to pay for my rent, household items and medical bills," she says. "My focus was on getting better, but I was worried about how I'd be able to pay off the debt."
Despite having donated to the Hope Fund in the past, Brown was hesitant about applying at first. Her supervisor encouraged her to consider one more time. The Hope Fund has now given Brown the financial support she needed, and she intends on using her experience to help others who may benefit.
"I want people to know that help is available," she says. "Having the Hope Fund kept me from feeling even more stress. There are others who can benefit from it. It really helped me during a stressful time and turned into a blessing for me and my family."
Brown completed her chemotherapy treatments in early May and will begin radiation therapy. She is expected to make a full recovery and her goal now is to get back to the life that she had before her diagnosis.