Janet Finds Help When Things Were Almost Too Much To Bear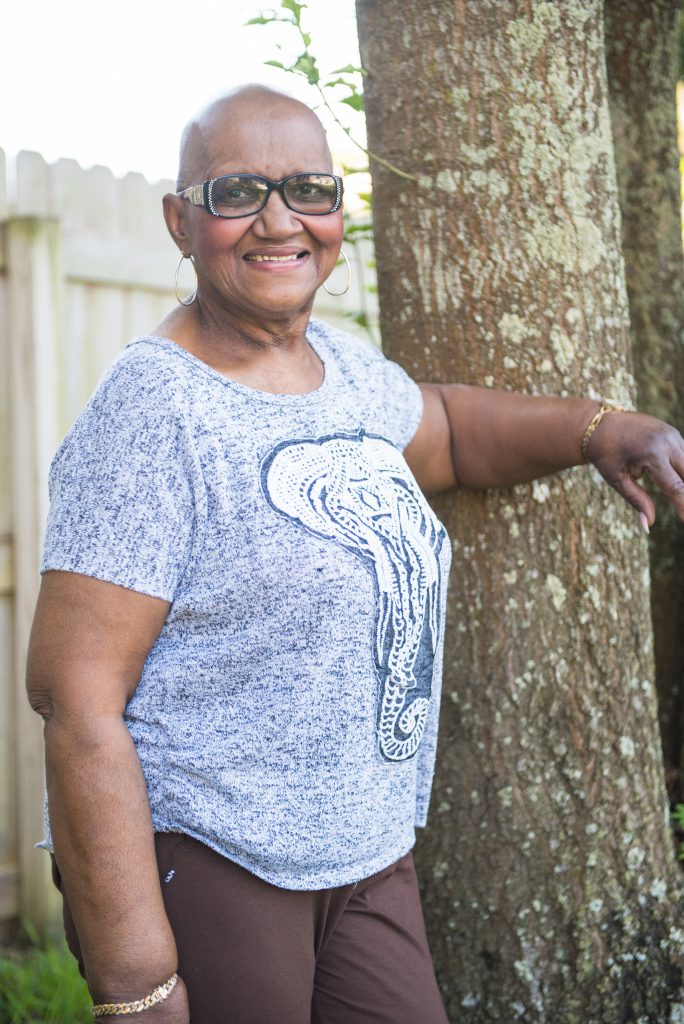 After 22 years caring for patients, Janet Shields found herself in need of care. In early 2018, the Memorial Hospital Jacksonville ER clerk was diagnosed with breast cancer. The week she had her lumpectomy, she suffered a detached retina. While surgery was scary enough, having a second problem on top of that — and one that could potentially blind her — was almost too much to bear.
"For those two things to happen in the same week nearly drove me crazy," says Janet. "My breast cancer was noninvasive ductal cancer, and I knew my surgeon, so that went as well as it could go. But after that, at choir practice suddenly I couldn't see anything."
Janet saw her eye doctor, who diagnosed her with retinal detachment and scheduled her for surgery. After the procedure, she had to wear a patch and couldn't drive. That made it hard to get to chemotherapy, which was already taking its toll.
"Chemo is the hardest thing I've ever had to go through in my 71 years," says Janet. "It was just about to take my life from me. Chemo made me so sick that I missed more time at work in six months than I had in 22 years. I felt it was so unfair to my peers that even when I came in, I was sick. Then the bills started to come in, and I just felt hopeless."
A few of the charge nurses suggested Janet apply for the Hope Fund, but having used it nine years ago when her husband passed away, she did not think she would be eligible. She was happy to hear she was mistaken.
"I hadn't thought about the Hope Fund because I assumed it was one-time assistance. But I was overwhelmed, so I asked anyway," says Janet. She was getting behind in her bills when the money came in, it was perfect timing. The help was priceless, and got her through some of her lowest moments. She's now finished with chemotherapy and hopes to get back to a life that doesn't revolve around treatments and bills.
Janet says, "After all the years I dedicated to Memorial, it was such a beautiful thing to get that dedication back, not once but twice. The Hope Fund is the best thing that can happen to you when you're in need."