Grant Leader Spotlight – Karin Vandenberge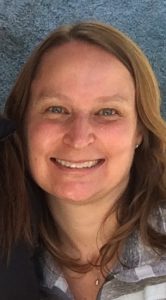 Karin Vandenberge, HR Coordinator for 22 years, has been the Grant Leader at Presbyterian/St. Luke's Medical Center and Rocky Mountain Hospital for Children in Denver, Colorado since the Hope Fund's inception in 2005.  Karin is a faithful supporter of the Fund and is an advocate for her employees who need assistance from the Fund.
What do you enjoy most about your role with the Hope Fund?
I am honored to be a part of a program that has such a commitment to employees and their well-being. The part I enjoy the most is being involved with our facility committee because of their dedication in doing the right thing.
If you could tell employees why they should become involved with the Hope Fund, what would you say?    
It is so easy to make a huge difference in the life of a co-worker by making per pay period deductions. Even a commitment of a few dollars a pay period helps!
What does the Hope Fund mean to employees at your facility?
Relief! When an employee has reached the point of applying for assistance, they are already at a point of overwhelming concern for how they are going to make it through the tough time. They are always so thankful for HCA and the Hope Fund.
What is your favorite type of cuisine?
Anything Italian – can't ever go wrong with pizza or pasta!
What is the 1 thing in this world you are most proud of?
My daughter, Mari – She is an amazing person!
Do you volunteer anywhere?  Where?  
Donate platelets every two weeks at P/SL and Rocky Mountain Hospital for Children Donor Services.