A Message of Thanks From Someone Helped by our donors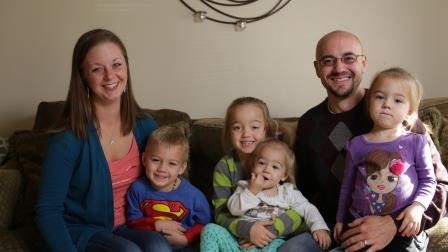 Each month as donors give to the Hope Fund their generosity is changing lives! Hope Fund recipient Chris Bondie from TriStar Centennial Medical Center in Nashville, Tennessee found his family in need of help after Grayson, his seven-year-old daughter, was diagnosed with Myasthenia Gravis. Since her diagnosis, she has had a multitude of admissions to the hospital, specialist visits, expensive medications and surgeries. Even minor infections require immediate attention to avoid things getting very serious, very quickly. As you can imagine, all of this results in bills quickly adding up. But you have helped the Bondie family shoulder this burden and they are so very grateful.
When asked what he would say to you, a donor of the fund, Chris said "When you give one, two, or even ten dollars a week, whatever you are able to do…..you have really changed someone's life!" In fact, Chris is also a donor and says the Hope Fund "shows the love of HCA as a whole organization and makes me proud to be part of HCA because all these people come together to help out the ones who need it".
So from Chris and the 1,041 families helped already this year, thank you!