Beverly RN Received Help From Her HCA Healthcare Family!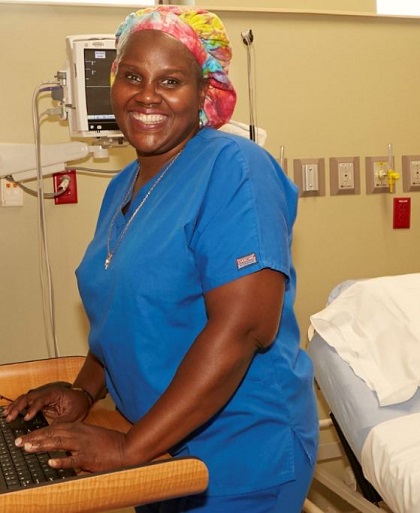 Beverly Blount-McKay, an RN at Doctors Hospital of Augusta, has spent more than 33 years in an operating room. Surgery is almost a daily part of Beverly's life – so when she required a knee replacement, she felt well-prepared for the operation and subsequent recovery. Unfortunately, Beverly developed an infection during her recovery. Her physician took immediate action and developed an aggressive treatment plan to resolve her condition, but requiring additional surgeries meant she was unable to walk for six months and unable to work for a year.
After confiding to a physician that she was having trouble paying her bills and worried about necessary expenses like groceries, he connected her with the CEO at Doctors Hospital of Augusta. "The CEO called me and then put me in touch with Megan Joy in HR who encouraged me to apply for help through the Hope Fund," said Beverly. It couldn't have come at a better time as her short-term disability had just ended.
"The funds I received from the Hope Fund helped pay for food, utilities, and gas so I could get to doctor's appointments and the hospital," said Beverly. "It helped me survive, and I'm extremely grateful."
Beverly encourages her HCA Healthcare colleagues to donate to help others in their time of need. "The Hope Fund is a wonderful tool to help people when an unexpected misfortune happens in their life. I am grateful to the employees who donate, and I encourage everyone who is able to give to the Hope Fund to do so. It's a worthy cause and gives people hope."