Hope Fund provides solace for longtime nurse following surgery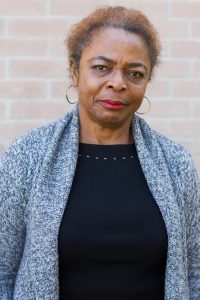 May Stephens, a nurse in Texas since 2001, had spent her life helping others in their time of need. So she was concerned when she started feeling dizziness and fatigue while doing her daily rounds. "I would never miss a day of work and I'd never been sick before," she says. "I couldn't do any of my normal activities at home or at work and I was always very tired."
After an extensive examination and MRI tests, her doctors discovered the cause of her discomfort – a large tumor in her uterus that would require emergency surgery to remove. Throughout her recovery, she experienced a number of health issues, including atrial fibrillation and other cardiac issues. She was hospitalized and intubated for five days.
A native of Nigeria, May had no family close by and relied on the support of her coworkers to see her through. She credits them with lifting her spirits as she continued her recovery. "They've all been helpful and would call to check on me," she says. "They came to visit me, cooked my meals, helped give me baths and washed my clothes. They were a real blessing."
With time off work and the bills that accompany a major illness, expenses added up quickly. The Hope Fund allowed May to get the financial assistance she needed and she expresses gratitude for HCA's support and understanding.
"I am proud to be an HCA team member, but even more grateful that HCA started the Hope Fund," she says. "If they hadn't been there for me, I don't think that I would be alive. I have nothing to say but 'thank you'." The comfort provided by so many giving to the Hope Fund was the encouragement May needed and she says now she is ready to "get back to living again".