In Memory of Lori Scripture
Below is a remarkable recipient story that shows the difference our donors are making.  Lori lost her cancer battle March 3, 2016.  Before she passed and still with hopeful expectations for a full recovery, she wanted you to hear her story.  We are honored to share it in her memory.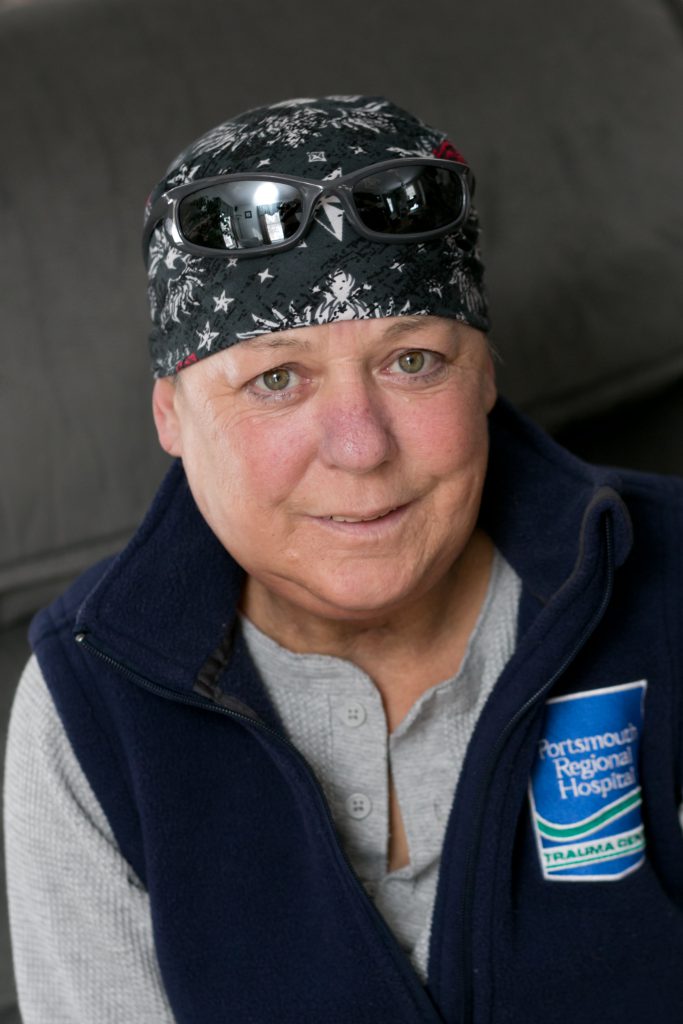 When Lori Scripture received a cancer diagnosis in April 2015, she knew two things: One, there would be surgery and a lot of post-operation care, and two, that she wanted to work as long and as much as possible while dealing with her illness.
"I was diagnosed with squamous cell carcinoma of the mouth and neck in April, and had surgery in June followed by chemo and radiation treatments," says Lori, a lead housekeeper at Portsmouth Regional Hospital in Portsmouth N.H. "I was going to try to work through the chemo and radiation, but I had to have a GI tube and chemo port but in and that meant I couldn't work any more. My income was drastically reduced, of course, and that meant that the daily living expenses became hard to meet, not to mention the medical bills that were piling up."
She got information about the Hope Fund as she was dealing with all the issues around her medical care, and wasted no time in applying. "I didn't even know how to react; I was so excited to see those funds in my checking account. It was just wonderful, and so very needed," Lori says.
"When I get better and heal, I want to thank so many people who have helped me get through this cancer. The Hope Fund is certainly a part of that, because if it weren't for the fund I don't know how I would have paid my bills. I can't say enough good things about it. I've never seen anything like it from any other company, and it shows how much HCA cares for its employees, and how all the employees care about each other."