The Comerford Family Find Comfort From the HCA Hope Fund and Caring Colleagues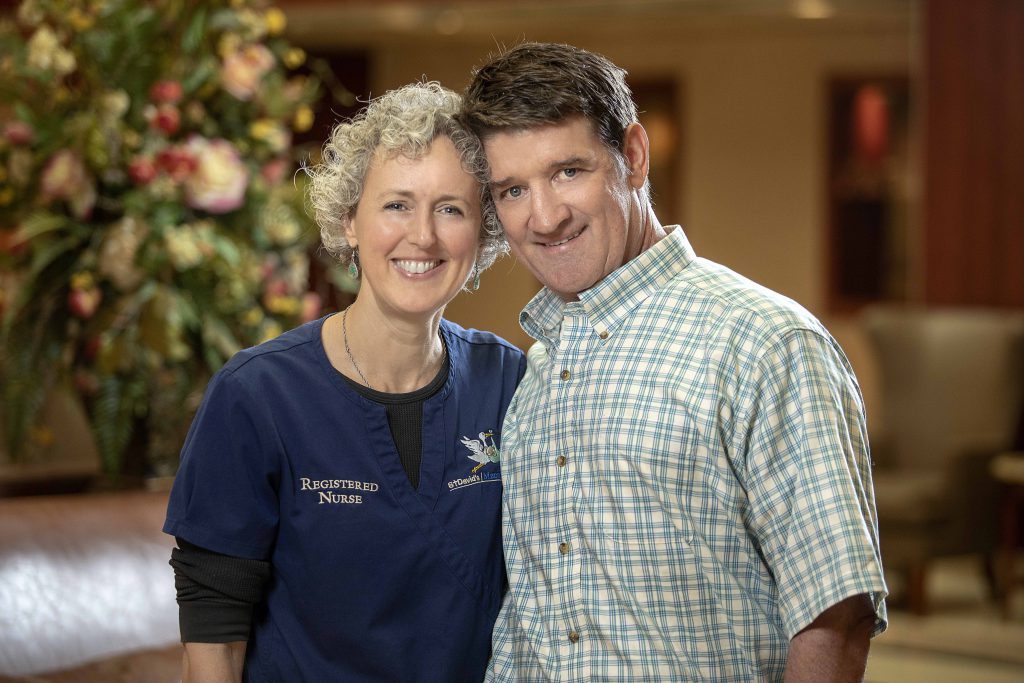 Getting the call that your husband is extremely ill in the hospital is terrifying enough, but when that hospital is far from home, the fear intensifies. That was the situation for Christine Comerford, a nurse in Austin, Texas. She dropped everything so that she could fly to Phoenix and be by her husband's side.
"He got really sick with the flu, then contracted E. coli and became septic," she recalls, her voice shaking at the memory. "We didn't know if he was going to make it. He was unresponsive for four days, and the doctors told me to get our kids out here — just in case. It was really, really scary."
It was a huge relief when Comerford's husband started to come around, but he remained weak and disoriented for another week. He was then admitted to St. David's Medical Center, and from there, a rehab center for another month before he could get back to their home.
They had some money in their savings account to handle bills, but when they started factoring in her husband's lost income and the cost of the travel, hotel and related expenses in Phoenix, the expenses were stunning.
"All of this was very shocking," Comerford says. "I was, frankly, overwhelmed. My supervisor suggested I apply to the Hope Fund to get help with all of the bills."
Having been a nurse at St. David's for more than 20 years, Comerford knew all about the Hope Fund. She contributed to it regularly. "I know that it sounds cliché — I've heard it several times myself — but you never think it's going to be you who will need help," she says. "I sure am happy that I had been contributing to the fund and was part of helping anyone else in that situation."
Today, Comerford's husband continues to get intensive therapy to regain his ability to walk and speak. She is back at work on her regular schedule, cheering him on and feeling a bit less pressure thanks to the HCA Hope Fund. "I am moved by the kindness and support that my HCA colleagues offered when things were so overwhelming for me," she says. "Just feeling that I was not alone, and that my fellow workers have my back — that's huge."