"This could have been any of us" – Angela Owens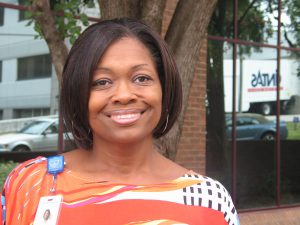 "I was awakened by a phone call to check and see if my car was under water.  I looked out the window and noticed it was almost submerged.  I quickly made my way outside and moved my car to higher ground.  As I tried to make my way back from the hill to warn my neighbors I was pushed back by the current of the water as it was rising quickly" says Angela Owens, a Financial Counselor at Centennial Medical Center in Nashville, Tennessee.
In less than an hour the water rose high enough to destroy electrical meters, causing the transformers to blow.  The water pushed in doors, turned over refrigerators and moved down the hallways into the bedrooms.  Angela's family was displaced for days, losing food as well as their basic needs. "You never know when a disaster is going to occur and when you are going to need that extra help" Angela says.
"I can say I am very blessed and grateful to the Hope Fund for being there for myself, my family and more so with other families who lost a lot more than I did. It is very comforting to know that we have such generous people that contribute to this fund and to work for a company that has such a fund that is willing to step in when the going gets tough."  Angela is grateful to the Hope Fund and encourages her coworkers to consider donating saying "this could have been any one of us".