To Save Her Daughter's Life, Tamra Needed to Act Fast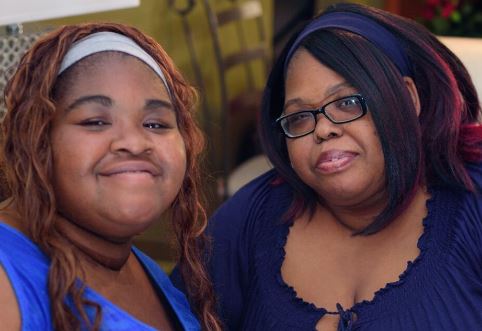 Being prepared is one of the most important characteristics for any nurse. When her daughter, Keshana, was diagnosed with diabetes earlier this year, Tamra Hall, an RN at Gulf Coast Regional Medical Center in Panama City, knew just what the next steps would be.
"Being a nurse helped me to come to terms with the diagnosis quickly," Tamra says. "We have a family history of diabetes, and I know with proper care — diet, exercise, and other lifestyle modifications — you can get back on track and keep it under control."
But Tamra couldn't have imagined what happened next. After some initial health difficulties with her original medication her daughter, a 19-year-old college student, was switched to a new one. Over the next few weeks, she experienced uncomfortable side effects that required her to miss some of her regular activities.
"I noticed that she wasn't eating as much and hadn't been going to classes," she says. "Usually she was so upbeat, an outgoing person. Then, one day, we were together and I looked at her and saw that her eyes were bright yellow. I was very concerned."
Tamra took her to Gulf Coast Regional Medical Center, where it was discovered that Keshana's liver enzymes were at a low level. She was transported from Gulf Coast Regional Medical Center to Mayo Clinic in Jacksonville, where doctors diagnosed her with acute liver failure. After a liver biopsy, doctors determined that she needed a new liver.
The transplant critical team along with Keshana's neurologist met with the committee and placed her on the waiting list for a new liver. The situation was urgent. "She was given less than a week to live. When the test results came back, they showed that she had suffered 90 percent necrotic failure in the liver," Tamra says. A few days later, on May 6, Keshana received a new liver and was required to stay in Jacksonville for six weeks so the transplant team could monitor her progress. A single mother, Tamra was forced to leave her 9-year-old daughter with her retired parents who live in Panama City.
Unfortunately, Keshana's body started to reject the liver, and she was in the hospital for another three weeks until her condition improved — but it eventually did. Meanwhile, her mother was able to get some help from the Hope Fund.
The Hope Fund was available in a time of great need, giving Tamra and her family the opportunity to connect with resources that would not have otherwise been available. "This grant was a blessing during my time of crisis. It allowed me to be with my daughter and not have to worry about bills coming in. It's a huge relief."
There is a long way to go, but with assistance from the Hope Fund, Keshana can receive the support she needs to lead a healthy, productive life. She's now able to drive again and has begun taking online college courses. Her future now is limitless.
"She has been so optimistic throughout the whole process," Tamra says. "We always had hope and took things one step at a time. Our family is so appreciative for all of the support we've received."