Waking up in the hospital after a major seizure, Julien needed help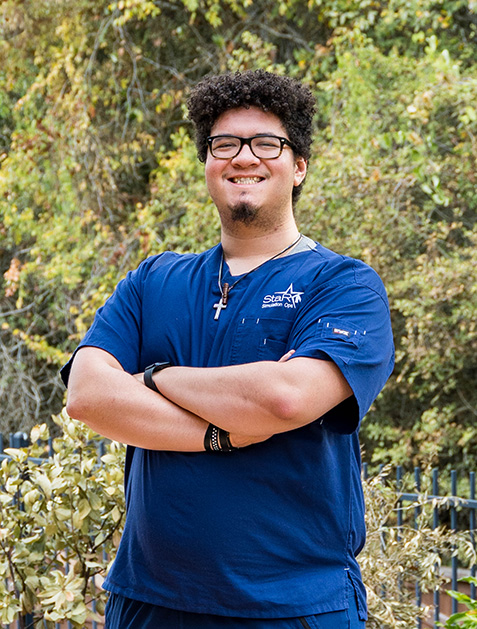 Julien Bruce is a Simulation Specialist in Houston who helps teach new residents and nurses. He lives with a rare genetic disorder that caused him to have a major seizure at just 25 years old.
"I remember driving home and then waking up in the hospital." he said. "I'm doing a lot better now, but it was very scary for my family." Recovery time kept him out of work for a long while and he fell behind on bills. His financial situation grew dire. Thankfully, Julien remembered the Hope Fund and decided to apply for help.
He received assistance, and it meant the world to him and his family. Julien said, "I was able to get back on my feet before going back to work. I knew everything was going to be all right."
He is so grateful for the help. To his HCA Healthcare family, he said: "As long as you have a good family to support you, you can get through the toughest situations."