When he faced unexpected neck surgery, Justin was thankful for help from our colleagues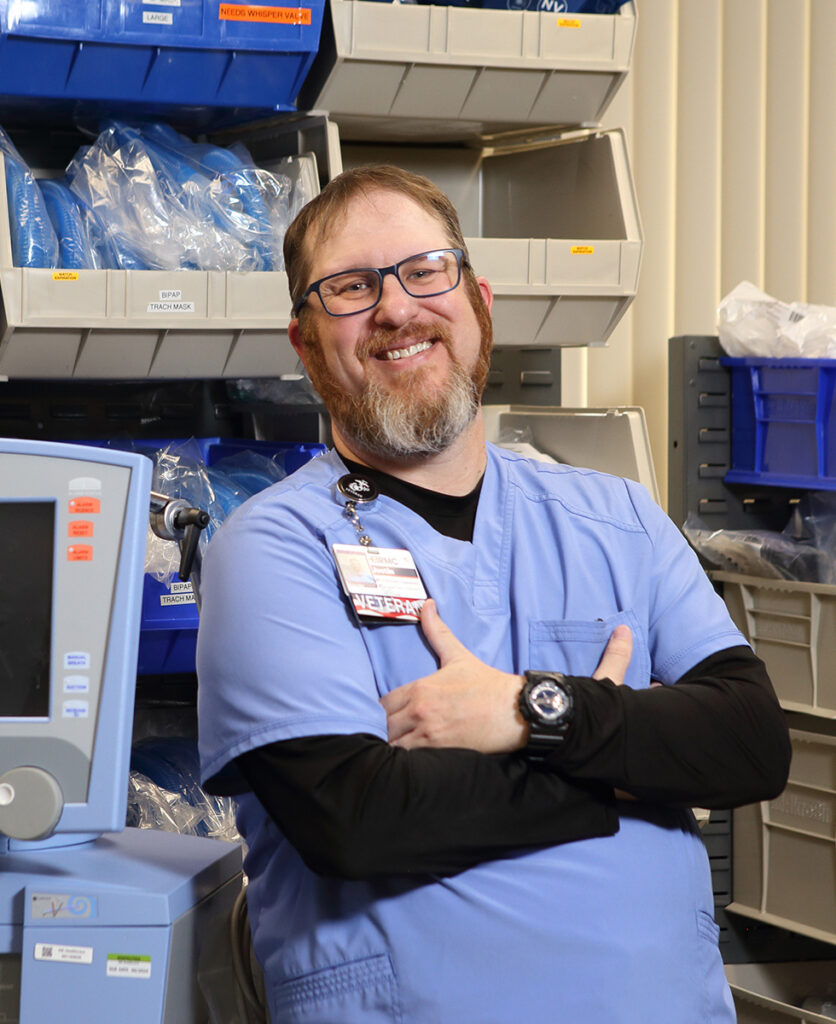 Justin has worked for HCA Healthcare as a Respiratory Therapist at Eastern Idaho Regional Medical Center for almost two years. One day he learned he needed neck surgery related to an old injury he sustained in Iraq and would be out of work for several weeks. Not receiving a paycheck for so long caused his family financial hardship, and they fell behind on bills.
Thankfully, Justin remembered the HCA Healthcare Hope Fund and applied for help.
Soon after, his family received assistance. Justin said, "I felt relieved. I was able to catch up on bills. I couldn't have gotten through that time without it."
He is so grateful for his colleagues who give to make the Hope Fund possible, and encourages those struggling to reach out for help. "The Hope Fund relieved a lot of stress for me and my family."