Grant Leader Spotlight – Robi West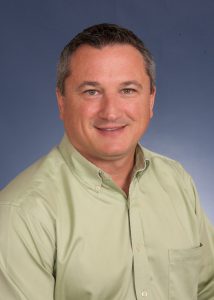 Robi West is the HR Coordinator at Central Florida Regional Hospital in Sanford, Florida where she has worked for twenty-six years. Robi is enthusiastic in his role with the Hope Fund and says he enjoys being able to help fellow colleagues who experience a sudden hardship beyond their control – it is a great feeling to help others.   We hope you enjoy getting to know Robi more and we appreciate all of his involvement with the Hope Fund.
If you could tell employees why they should become involved with the Hope Fund, what would you say?
It is such a simple way to make a big impact on the lives of your fellow Central Florida Regional Hospital Family and our entire HCA Family in a time of need. There may come a day when you might need assistance too!
What does the Hope Fund mean to employees at your facility?
One team member told me, "CFRH is a family and family helps out each other when in need."
What is your favorite type of cuisine?
It's more like, what cuisine is not my favorite. The answer to that is, none! All cuisines are truly my favorite.
Do you have any hobbies?
I enjoy working in my yard, attending Tampa Bay Bucs and UCF football games, movies, beach, and going out for any type of cuisine! I did play goalie for a recreational ice hockey team. What is interesting about this is, I was born, raised and have always lived in Florida!
What was the last really great book you read?  
Off balance on purpose. My boss shared it with me.
If you could choose one amenity to your workplace what would it be?
I am simple, my own scanner.