Arnita Chatman – Campaign & Grant Leader Spotlight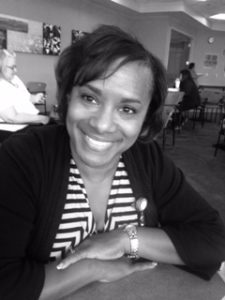 Arnita Chatman is the Director of Human Resources at The Woman's Hospital of Texas and a very dedicated partner with the HCA Hope Fund.   Arnita has been at Woman's Hospital for 22 years and assisted nearly 200 applicants at the hospital receive assistance from the Hope Fund.  Arnita is also Campaign Leader, working with hospital leadership to encourage more than 17% employee participation in fundraising efforts for the Hope Fund.  Arnita shared her favorite part of her role with the Hope Fund is "calling and telling an employee the good news that their request has been approved is overwhelming.   It brings me so much joy to be able to hear the thankfulness or the tears of joy on the other side of the phone.   The Hope Fund truly provides hope to employees when they have nowhere else to turn.   Any of us could be in this situation at any time of our lives and it is nice to know that we have a resource provided to us." 
We are honored to work with Arnita and the employees at Woman's Hospital of Texas – read below to get to know more about Arnita.
What is your favorite type of cuisine?  Mexican or Seafood.   I love them both!
What is your favorite movie?   Remember the Titans
What is the 1 thing in this world you are most proud of?  My daughter, Taylor
Do you have any hobbies? Jazzercise, Cooking and Singing
If you could choose one amenity to your workplace what would it be?  Car Wash Services
Arnita shared the note below from Monica Ray, a recipient of Hope Fund assistance and the impact of the Fund on employees at this hospital.
"When I think of The HCA Hope Fund. The H reminds me of my Hospital Family. The O reminds of the opportunity that was given to me to be about of this wonderful program. P for the price that was paid for me in my time of need. E for the effectiveness of the program. I had to have three surgeries back to back. My PTO was depleted. I had exhausted my savings. My body was frail and I was unable to work. The Hope Fund awarded me the opportunity to heal properly and rest easy knowing everything was being taken care of. Beyond the financial support I received letters and emails wishing me a speedy recovery from members of the program, asking if I need anything . I am now a donor of the HCA Hope Fund and I donate faithfully every pay period. I don't know how I would have made it through without the assistance of the Hope Fund.  I am truly grateful and I will never forget that there is always HOPE."