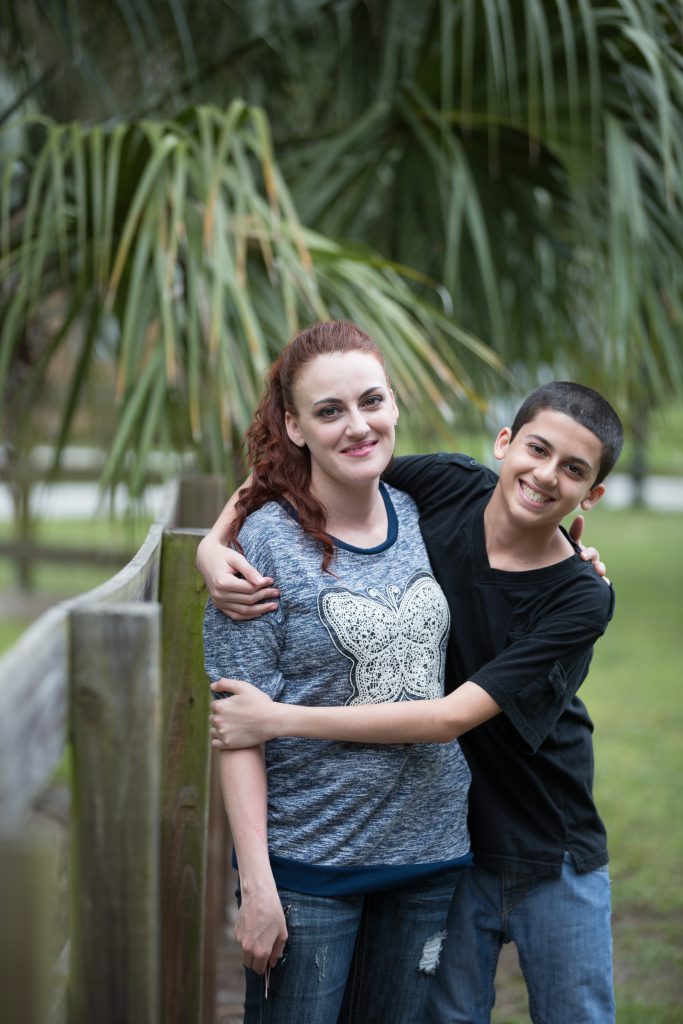 Every parent worries that his or her child could become suddenly, seriously ill. That nightmare came true for Dianna Lebron when her 13-year-old son Felix went to the emergency room and wound up having emergency surgery for a bowel obstruction. 
"He had his bowel resected, but then he began having problems a few days after and he had an additional surgery to remove fluid buildup behind his lungs, as well as fix a twist in the area that was repaired," says Dianna, a patient care tech at Central Florida Regional Hospital. "He wound up in the pediatric ICU, and had a very slow recovery."
Dianna and her husband have three other children and live 40 minutes away from where Felix was hospitalized, so she remained with him day and night during his recuperation, nearly two months in total.
Felix eventually needed four surgeries, and went home August 5. But while she was caring for him, Dianna used up all of her PTO hours, as well as time available to her through the Family Medical Leave Act, and the family ran through their savings as well.
When Dianna went back to work briefly in July, she was reminded about the HCA Hope Fund. "When I was doing some paperwork for Human Resources, I saw the information about the Hope Fund," she says. "I thought it was just what I needed, so I filled out the application right away. The funds we received made such a difference to us during that hard time."
In fact, she's so grateful that one of the first things she did upon returning to work was to sign up for a Hope Fund donation to be deducted from her paycheck every pay period.
"It's a great program, and I tell everyone about it," Dianna says. "I want to give back, but I want other people to be contributing as well because I want other employees to have it available to them if they need help like we did. I want to make sure the Hope Fund keeps going, because it is such a blessing."